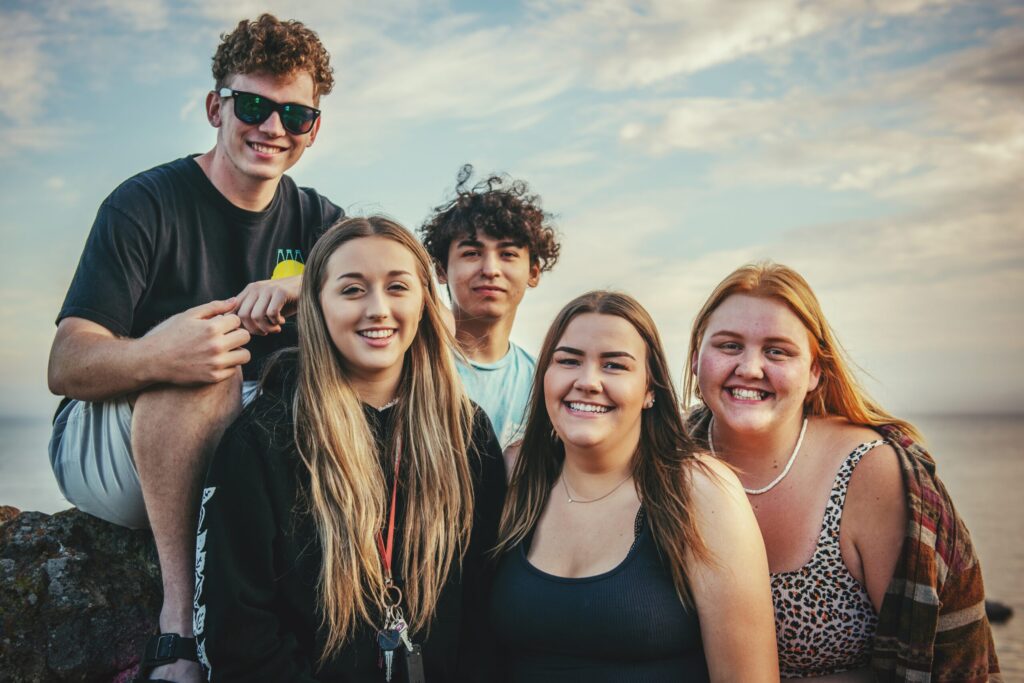 Fellowship and fun for all ages!
Sunday School is held every Sunday during service for children pre-k – 6th grade. Children attend service with their families for the first 10-15 minutes of service and are dismissed to Sunday school after the Children's Message. Children enjoy games, crafts, music and fellowship as they learn about God's Word and His great love for us!
Youth Group meets on the 1st and 3rd Sunday of the month from 11:30am – 1:00pm.
Youth grades 7th – 12th meet for games, crafts, fellowship and more! You will often find us walking to lunch or going on a Dutch Bros run!
Nursery is available as needed for infants and toddlers. Our experienced team of volunteers LOVE your little ones and are happy to welcome them to our nursery! However, if you are more comfortable keeping them in service with you, we have provided "busy bags" at the back of the sanctuary that have toys and coloring supplies for you to utilize during service. (Ps. Our congregation loves kids, and we don't mind if they make a little extra noise, we're glad they're here!)
Children of all ages and their families are invited to join us on the 4th Sunday of the month for a special family activity. These activities range greatly, from tubing and looking at Christmas lights in the winter, to dunk tanks and mini gold in the summer, Presby Kids Club promises to be fun for the whole family!
Stay Connected!
We hope you'll join the fun. For more information please reach out to our Family Ministry Director, Madaline.